Hula Circle Hoops

Old Price

$59.99

Save $30.00
30-Day Money Back Guarantee
30 days for exchanges and returns
Redefine the hula hoop! New design that won't fall off!
A Full-Body Workout to Burn Calories at Home and Enjoy Exercise Again!
Just throw the weight in the air and engage your leg muscles and core to generate power while swinging the weight.

Workout While Watching TV or Listening to Music

Enjoyable and Effective Home Fitness

Complete Body Cardio Training
WHAT'S EVERYONE SAYING?
In the first 30 days, 94% of Hoopers lost 2 inches from their waist.
91% found Hula Hooping to be a superior cardio workout compared to traditional methods.
87% noticed a reduction in the visibility of their back rolls.
To notice a change, use it for 30 minutes daily! Let's get active in 2023! Wear your Smart Hula Hoop and start your workout!
Right now, the Weighted Smart Hula Hoop is on SALE!
Size Of Hoops
Regular (24 Links) Up to 47 Inches
Plus (28 Links) Up to 63 Inches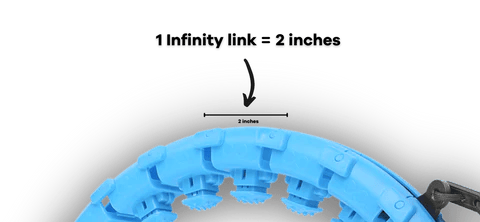 Our Hula Hoop is linked with 24 or 28 detachable sections, making it adaptable for waist sizes ranging from 20 to 52 inches. This ensures that you can use it indefinitely, no matter how your waist size may change over time. Each section is designed with an ergonomic bump to offer a comfortable belly massage while you use it.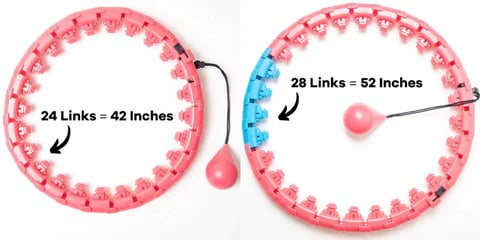 Many women are skeptical at first, but more than 8,000 of our dedicated hoopers have experienced it firsthand. Stop doubting and join the 30-day hula hooping challenge today to feel the transformation yourself.